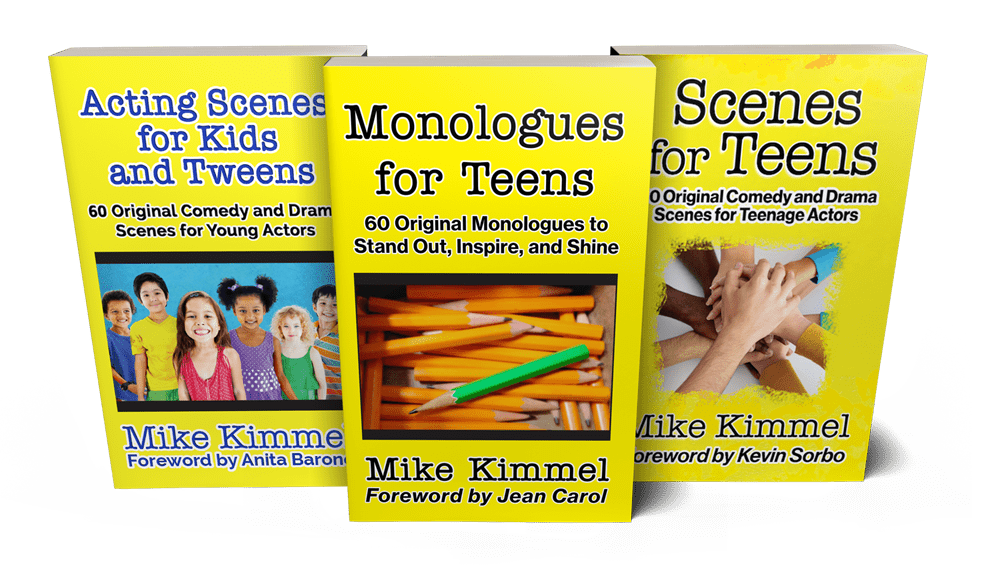 Actors should show us something unique, which is what you will get with the scenes presented in Monologues for Teens. I highly, and unequivocally, recommend this book.
Tom Logan –  FeatureFilm/Television/Commercial Director
QUESTIONS: Actors are constantly asking, what scenes should I show to a director?
ACTORS: Well, I found the answer!
In a world where the news screams more bad than good, where teenagers should not have to be exposed to bullying or any type of harassment, and where eye contact and listening is a fallen art, Mike Kimmel restores hope in his latest book, Monologues for Teens, reminding us there really is more good than bad in this world.