I saw Clint Eastwood interviewed on television when he took up celebrity portrait photography as a hobby many years ago, and he said that there were three ways in which a person could be captured: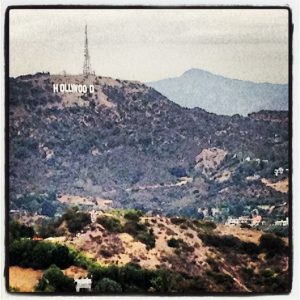 The way the world sees them (common perception)
The way they see themselves (private perception)
In a way nobody has ever seen them before (surprising, sometimes shocking perception)
Celebrity photographers sometimes show George Clooney in a suit or smart-casual wardrobe on a beach (how we see him), sometimes as the political activist (how he sees himself), and sometimes . . . well, like this.
In both portrait photography and in film, John Wayne was often seen in wardrobe and manner befitting Western and War genres (how we saw him), he was sometimes seen in casual ranch gear (how he saw himself), but he was never seen in a leotard and ballet shoes (surprising/shocking perception). Hillary Clinton is at home in a pant suit, and would be surprising to many these days in a skirt, but not as surprising as she would be with big gloves and a mouth guard, in a boxing ring.