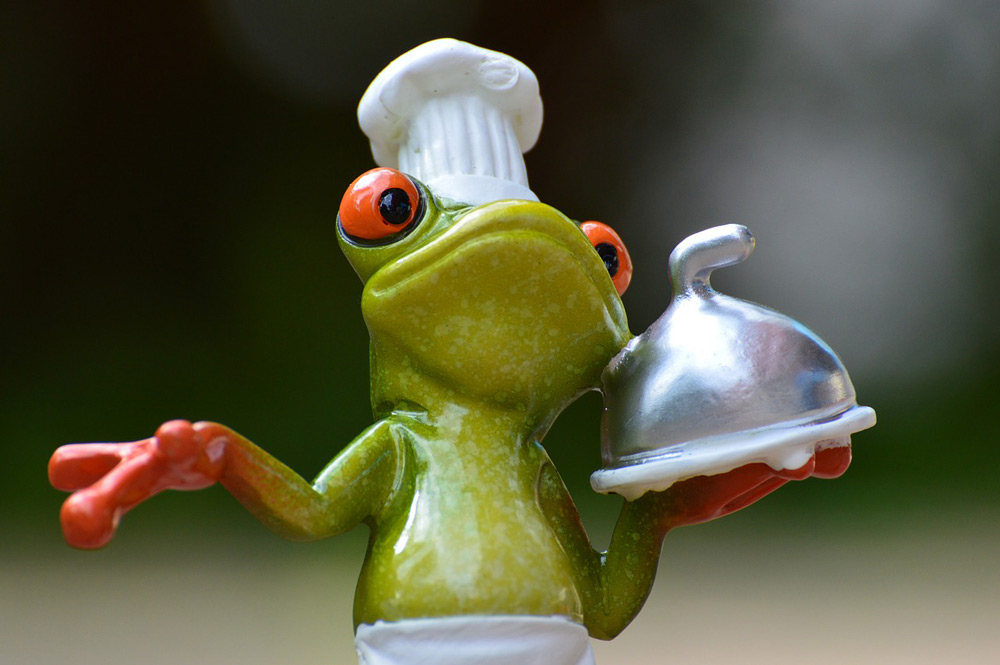 Happy New Year! Yes, it's also just the next day in the week, but there's something about 1/1/whatever that begs for a fresh start, a huge launch, an audacious goal. The problem is choosing which thing on a long list to sink your teeth into first.
If this is your conundrum (as it has so oft been mine own), allow me to humbly suggest "the frog"—that is, the nastiest, gnarliest item on your to-do-for-a-better-"me" list.
Go On: Dig In!
The phrase "Eat That Frog!" came to me via motivational self-help speaker/author Brian Tracy and his terrific book of the same name. (He lifted the phrase from Mark Twain, who originally put it like this: "Eat a live frog first thing in the morning and nothing worse will happen to you the rest of the day.") In his preface, Tracy calls your frog "the one task that can have the greatest positive impact on your life and results at the moment," and he goes on to exhort you to get in the habit of tackling that biggest-bang action item first every day, before doing anything else.
This logic is easily recognizable as the advice to address the nasty before indulging in the tasty, e.g. to exercise in the morning rather than putting it off until evening (when it will never, ever happen, especially in winter), or to dig into your creative work upon rising, rather than rolling over and checking email or social media. Not only do you have the advantage of getting it over with early (especially during a reboot, when it can seem like an onerous task), but you often get a bonus rush of righteous accomplishment that can push you through the rest of your day.
read more