Casting director Katie Taylor joined us for our February 2017 seminar, where she shared a lot of great information with us. Let's see some of the things she had to say.
---
1. If You're Getting Avails, You're Doing It Right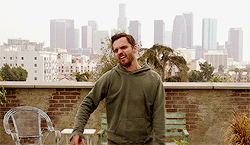 Success can be hard to measure when you're an actor, especially if you don't seem to be booking anything. Getting avail after avail without getting that coveted booking can be frustrating as an actor, but just remember that if you are getting an avails, you are succeeding! It may not seem like it after getting released from your 3rd avail in a row, but if you are getting to that point, it means you are doing something right. So just keep doing what you're doing, and those bookings will not be far behind.