"Casting is the biggest job, because once you get down to it, it has to be an equal exchange. Casting has to be about so many things: Do they understand the character's life? Do they understand the language, the environment, the relationships? Do they understand me when I ask a question or offer a direction? Are they intrigued by my offers or defensive towards them?" 
– Faran Martin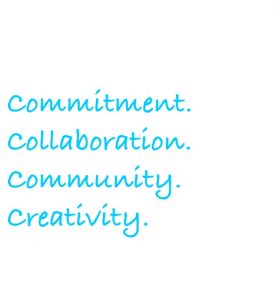 During our time speaking with the many talented creatives like you who make up the Casting Networks world the same feedback emerges time and time again: Commitment. Collaboration. Community. Creativity.
From LA casting offices to West End costume departments, we hear praise and passion for artists who are "a joy to work with", with "humility and kindness", artists who are motivated, expansive, driven by curiosity and craft.
"I learned very quickly when I started directing that of course I was itching to find out about the characters from the inside, but I had to detach my ego from the process. I had to be as open as I wished the actors to be, and be curious about each person's process."
Faran Martin is driven by this commitment to curiosity, exploring cross-contextual play through her stage-work.
"It's made me more aware as an actor of how exciting it is for a director when an actor is willing to be playful."